Cement composite material development using recycled carbon fiber
Technical Classification:

[ Raw Materials ]

Products:

[ Products / Processed Products ]

Keyword:

[ cement composite material ] [ Recycled carbon fiber ] [ toughness ]
Point of the Proposed Technology
Development of the composite material with mixing waste carbon fiber as short fiber into cement material to improvethe strength and toughness

Effect(s)
None, because the development is inthe prototyping and experimental stage.

Conventional Technology
・Although the cement composite materials mixed with PE fiber, PVA fiber and steel fiber as short fibers are used in civil engineering and architecture, the cement composite material mixed with carbon fiber isused a little.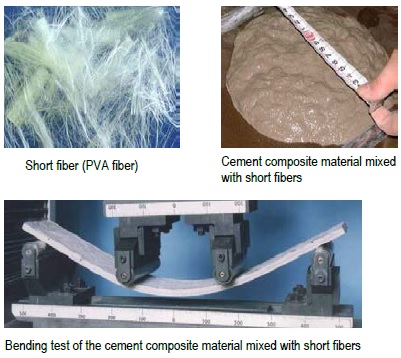 New Technology
・Reduced environmental load by reducing waste carbon fiber amid CFRP prevalence.
・Development of the composite material with waste carbon fiber as short fiber mixed into cement material to improve additional value.
・Using the developed cement composite material mixed with waste carbon fiber for repairing and reinforcing materials in civil engineering and architecture field.Usage part (proposed)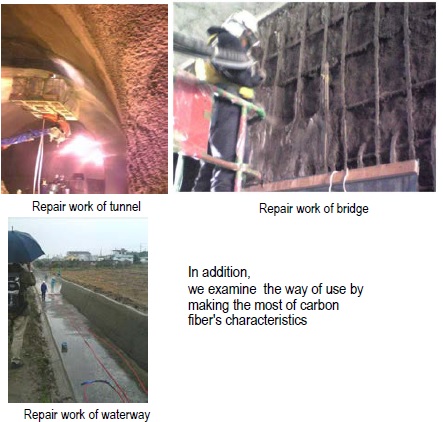 Technology Deployment and Cooperation
Development Stage

Prototyping / experimental Stage (to be completed in 0/0; progress: 0%)


Intellectual Property Right

None

Joint Researchers (their role)

Toyo Matelan Corporation (material study)


Example of Application

Use as repairing and reinforcing materials in civil engineering and architecture field


Technical Problems

Manufacture of the cement composite material making the most of the carbon fiber's characteristics


Collaborator needed to Improve

Kazuhide Shinya / Chief clerk, Engineering Department, Toyo Matelan Corporation
TEL: +81-568-88-1101 FAX: +81-568-88-0952


Technical WEB page
Inquiries
Personnel / Department

Engineering Department / Chief clerk, Kazuhide Shinya

Address

1512 Akechicho, Kasugai-shi, Aichi, 480-0303 Japan

Contact

TEL:+81-568-88-1101
FAX:+81-568-88-0952
Inquiry Form
Outline of Company and Organization
Location

1512 Akechicho, Kasugai-shi, Aichi, 480-0303 Japan

Contact

TEL:+81-568-88-1101
FAX:+81-568-88-0952


Capital / No. of Employees

355,000,000 yen / 106 employees

Product Line

Silica sand, premixed mortar, concrete secondary products, cast materials

Major Customers

Mazda Motor Corporation, DIY store, Public agencies

Overseas Base(s)

None

Certification

ISO9001:2008, ISO14001:2004

Company/Organization WEB page
---