Soft carbon
Technical Classification:

[ Raw Materials ]

Products:

[ Products / Processed Products ]

Keyword:

[ carbon fiber ] [ gray fabric ] [ interior parts ] [ matrix resin ] [ Textiles for bags/pouches ]
Point of the Proposed Technology
Using the weave pattern of carbon fiber as decorating material, adjusting the degree of impregnation with resin for adding plasticity realizing a mass production technology by press molding

Effect(s)
Bending resistance by the cantilever method:
3k prepreg 149 mm
Molding time for A3 size (CF2ply): 5 minutes

Conventional Technology
Louis Vuitton and TUMI products such as bags using textiles made from the materials (resin + cloth) which are the intermediate material molded in autoclave by intermediate manufacturers.                       
The matrix resins are unidentified because they are proprietarily selected by each company.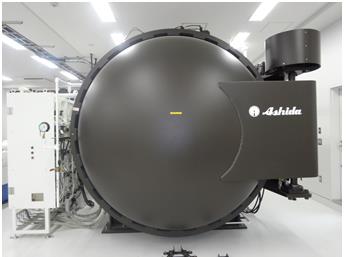 New Technology
(i) The matrix resins are urethane and acryl.
(ii) High cycle realized by press molding (heat & cool method. Cooling air is used for cooling)
(iii) Coating-less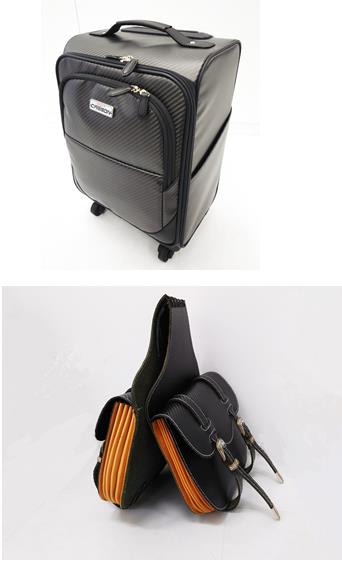 Technology Deployment and Cooperation
Development Stage

Commercialization Completed (already delivered: yes)


Intellectual Property Right

Yes

Joint Researchers (their role)

None


Example of Application

Interior parts for automobiles, ships and Shinkansen, textiles for suitcases/bags


Technical Problems

Manufacturing of weave patterns of cloth required by users


Collaborator needed to Improve

Suppliers of interior parts for automobiles, ships and Shinkansen, manufacturers of suitcases and bags


Technical WEB page
Inquiries
Personnel / Department

/ CEO, Tomoaki SAITO

Address

2-3-8 Chidori, Ohta-ku, Tokyo, 146-0083 Japan

Contact

TEL:+81-3-3757-5255
FAX:+81-3-3757-5258
Inquiry Form
Outline of Company and Organization
Location

2-3-8 Chidori, Ohta-ku, Tokyo, 146-0083 Japan

Contact

TEL:+81-3-3757-5255
FAX:+81-3-3757-5258


Capital / No. of Employees

10,000,000 yen / 10 employees

Product Line

CFRP-made aircraft parts, racing car parts

Major Customers

M-TEC, Toray Carbon Magic Co., Ltd., Tokyo R&D Composite Co., Ltd.

Overseas Base(s)

Shanghai

Certification

ISO9100

Company/Organization WEB page
---